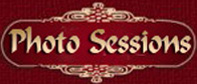 Although we love art photography the most (we consider ourselves art photographers)
you can find us at dog & cat shows as well (see CALENDAR page).
Reporting and making pictures on the shows & events keep us sharp and in
good condition so we can be always prepare for the "real" creative work -
private photo sessions.
However - we believe that taking a picture is like telling a story: every photographer
is a story teller so as many of us - as many of different views and perspectives.
Here we are telling our stories...


21.01. Rough Collie - Arsiada Illusion


20.01. Great Dane - Ch Borée-Atos d'Iskandar

Photo session can be arranged at any of the national, International and specialty shows we are attending this year.
To by or order commercial images of dogs
email us for more Information: